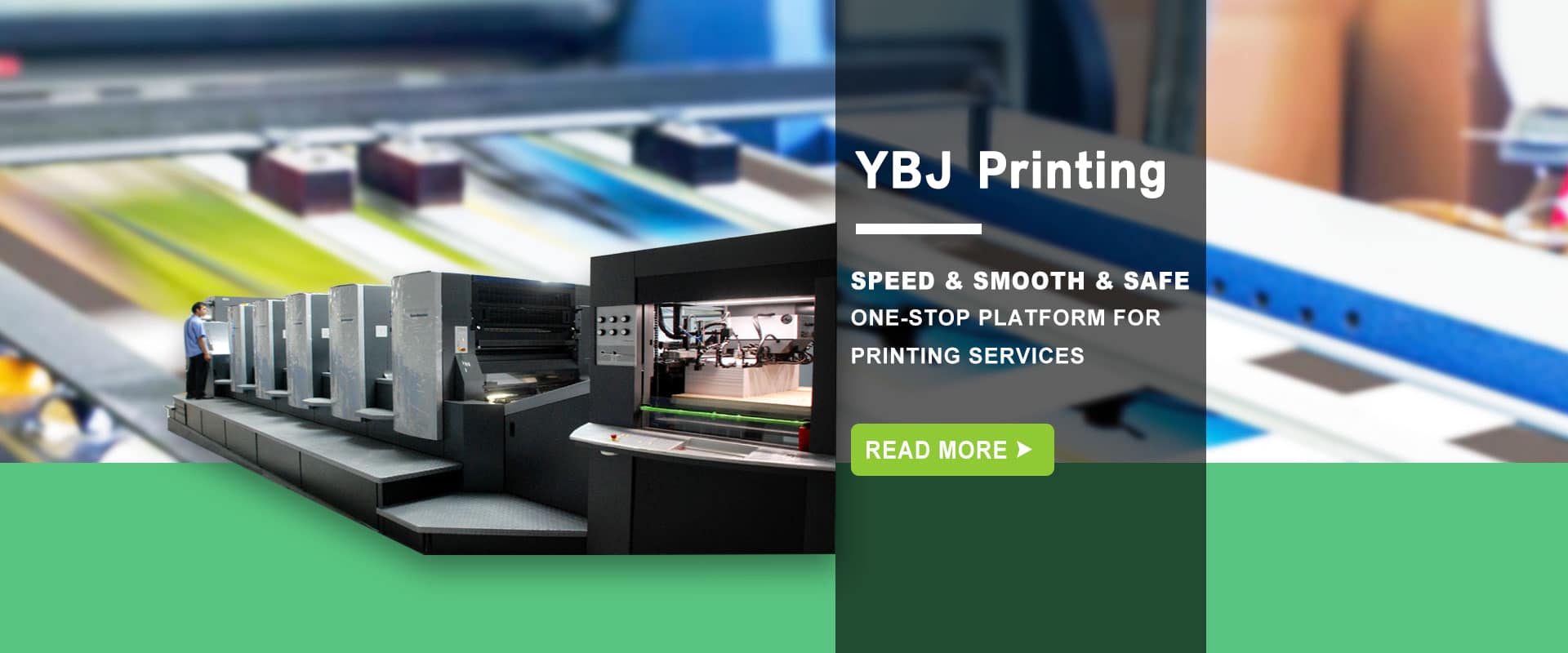 China Book Printing Factory - YBJ Printing
YBJ Printing Factory has over 24 years of experience in the printing industry. With factories located in Guangzhou and Foshan, China, we have become a leading and comprehensive printing facility in the country. We are proud to be recognized as a government-designated purchasing unit, reflecting our commitment to quality and excellence.
At YBJ, we offer a wide range of full offset printing services for paper products, including:Children's Book Printing,Hardcover Book Printing,Paperback Book Printing,Board Book Printing,Magazine Printing,Booklet Printing,Spiral Book Printing,Catalog Book Printed,Custom Printed Notebook,Calendars Cards, and more.Experience High Quality, Competitive Prices, and Fast Delivery With a focus on delivering top-notch quality, cost-effectiveness, and quick turnaround times, we ensure your printing needs are met with excellence.
Children's books include children's story books, children's activity books, children's coloring books, baby memory books, baby bath books etc. The best children's books offer readers enjoyment as well as memorable characters and situations and valuable insights into the human condition.
A hardcover book printing or hardback book printing (also known as hardbound, and sometimes as case-bound) is one bound with rigid protective covers (typically of Binder's board or heavy paperboard covered with buckram or other cloth, heavy paper, or occasionally leather). It has a flexible, sewn spine which allows the book to lie flat on a surface when opened.
A paperback book printing, also known as a softcover book printing or softback book printing, is a type of book characterized by a thick paper or paperboard cover, and often held together with glue rather than stitches or staples. In contrast, hardcover or hardback books are bound with cardboard covered with cloth.
If your children's book has few words and illustrations to get the point across to our new little learners, the best binding method is Children board book printing. The little hands of a child sometimes have tribulations turning a thinner paper stock. Using board book printing the thick pages make it easier to turn the pages, along with the tearing issue that can arise.
A magazine is a publication, usually a journal publication, which is usually published regularly and contains a variety of content. We specialize in printing magazines, fast printing, and low price shipping.YBJ uses vegetable and soy-based inks with lower levels of VOCs than tra­ditional petroleum-based inks to reduce harmful carbon emissions. This helps protect both our employees and the environment.
In marketing, booklet printing can be a powerful tool. These are used by businesses from all over the world to serve a variety of purposes. One can be attached in a newsletter, brochure, magazine, or catalog. In some cases, booklets are standalone marketing products in itself.The most effective type of booklet is one that is customized to fit your branding requirements. It is also important to consider what type of business or industry you are in.
A book of paper for writing that is held together by a wire that curves around and around through small holes at the edge of the paper; Spiral book also be called as spiral bound book, coil bound book, or wire-O book.
Since 1998, YBJ Printing has printed high-quality magazine printing , accounted 50000 square meters and equipped with advanced machines, makes us can offer reasonable and competitive pricing. More importantly, our experienced and professional staff are all ready to provide hands-on management and superior customer .
Create bespoke notebooks and journals for your business and brand.YBJ Printing has printed high-quality notebooks printing.We are the professional overseas China NoteBooks printer; our production turn around is about 7 days to 15 days (depending on quantity ).
We can help in four easy steps:
*Get A Free Quote With No Obligation
China YBJ Book Company To Fulfill Your Brand Print Needs
Our services extend beyond printing. We offer advice on trim sizes, book binding recommendations, and troubleshoot manuscript file issues to ensure a successful print project. We safeguard your files and catch any mistakes before your project goes to press.
YBJ Book Printing Deliver Quality Book Printing At An Affordable Price
We are committed to delivering top-quality printing services at an affordable price. With our expansive print factory spanning over 50,000 square meters, we ensure your books are produced with the utmost care and precision.
we are also a cross-border e-commerce company specializing in US various printed products on e-commerce platforms such as mid-to-high-end business printing and graphic design. It sells Amazon, Xiaopi, and Alibaba, and will establish overseas independence Station, dedicated to providing global consumers with a one-stop solution from design and plate making to post-printing and processing for global consumers.
offer one-stop solution service
Whether you need design and plate making or post-printing and processing, YBJ Printing offers a comprehensive one-stop solution. Our experienced professionals ensure a smooth and efficient printing process from start to finish.
PrePress
Our skilled production staff carefully reviews your files for any potential issues and ensures everything is in order before printing. We pay attention to details such as bleeds, overprints, registration, and color modes.
Book Printing Factory Production
Our dedicated Quality Control manager meticulously inspects every aspect of your books, including paper and color quality, consistency, registration, trimmings, and more. You will receive regular updates on the status of your project throughout the process.
Quality Inspection
To assure you of a job well done, we will send you photos of the securely packed cartons ready to leave our factory. Additionally, we will send printed, finished, and packed product samples for your final inspection before shipping. We value your satisfaction and ensure nothing leaves our facility until we have your approval.
We Deliver Quality Printing At An Affordable Price
YBJ book printing companies is committed to producing top quality books in its own print factory which above 50000 square meters. Every book we make in our facility meets digital printing's highest standards, be it short run book printing, Print On Demand, or offset printing. Only the best book printers in the marketplace can achieve this, so you can trust your book is consistently created with the utmost care, from your first proof to the final print.
You're backed by the strongest book printing services team in the industry
Working with YBJ china book printing companies means you have an entire team of book specialists including designers, file prep pros, and printing craftsmen focusing on creating beautiful custom books. Help is always available! Your assigned specialist will be right beside you through the entire process, from advising you on trim sizes and book binding recommendations, to troubleshooting manuscript file issues. We'll safeguard your files to catch any file mistakes before your project heads to the presses.