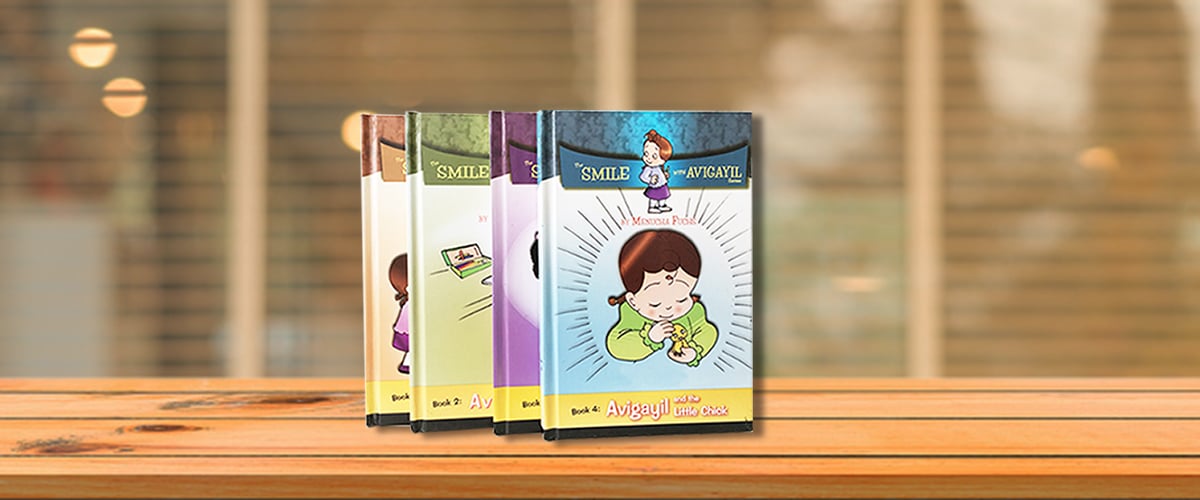 As a printing factory, we have noticed the growing demand for children's books in today's market.   With the increase in education levels, parents are more concerned about their children's reading and learning, and also pay more attention to the quality and content of children's literature and educational books.
Our dedicated Children's Book Printing services are designed to bring your stories to life with vibrant colors, durable materials, and imaginative finishes.
Safety First: We prioritize the safety of young readers. Our printing materials adhere to stringent safety standards, ensuring that the books we produce are child-friendly and free from harmful substances.
Customization for Little Readers:
Board Books: Sturdy and perfect for toddlers, our board books are designed to withstand rough handling while maintaining their charm.
Interactive Features: Add an extra layer of excitement with interactive features like pop-ups, flaps, and touch-and-feel elements.
Custom Sizes: Tailor the size of your books to cater to different age groups, from picture books for the littlest readers to chapter books for older children.
*Get A Free Quote With No Obligation
Custom Children's Book Printing
We fully understand the importance of printing quality for publications. We utilize advanced printing equipment and technology to ensure that the highest standards of quality are met for each book. We offer customized services in various sizes, paper types, and binding methods to cater to your diverse needs. Whether it's hardcover children's books, paperback children's books, or Saddle Stitch children's books, we can provide professional solutions for you.
Showing 1–12 of 29 results
Children's book paper option
When selecting the most suitable paper for children's books, it is important to consider the durability, texture, and environmental-friendliness of the paper.  Here are some commonly used paper options for children's books:
However, for coloring books, we generally use uncoated materials because uncoated paper can accept coloring with pencils, crayons, watercolor pens, and other materials, while glossy paper cannot.
Paperback Gloss Cover Paper
200gsm gloss art paper
250gsm gloss art paper
300gsm gloss art paper
350gsm gloss art paper
Paperback Matte Cover Paper
200gsm matte art paper
250gsm matte art paper
300gsm matte art paper
Hardcover Paper
157gsm art paper mounted on 1.7mm grey board
157gsm art paper mounted on 2mm grey board
157gsm art paper mounted on 2.5mm grey board
157gsm art paper mounted on 3mm grey board
157gsm art paper mounted on 3.5mm grey board
Interior Paper
105gsm gloss art paper
128gsm gloss art paper
157gsm gloss art paper
200gsm gloss art paper
105gsm matte art paper
128gsm matte art paper
157gsm matte art paper
200gsm matte art paper
*Get A Free Quote With No Obligation

Why choose YBJ for printing books?
Publishers of advanced printing
We use high-quality paper and ink, as well as advanced printing equipment, to produce high-quality and delicate images and text, ensuring the quality and durability of the printed products.
Personalized design and production
We can provide personalized design and production according to the customer's requirements, ensuring that the printed products meet their needs.
Competitive pricing
We offer competitive pricing to ensure that customers can obtain good cost-effectiveness while obtaining high-quality printed products.
Sustainable printing
We are committed to using sustainable printing methods, including using environmentally friendly ink and paper and minimizing the impact of the printing process on the environment.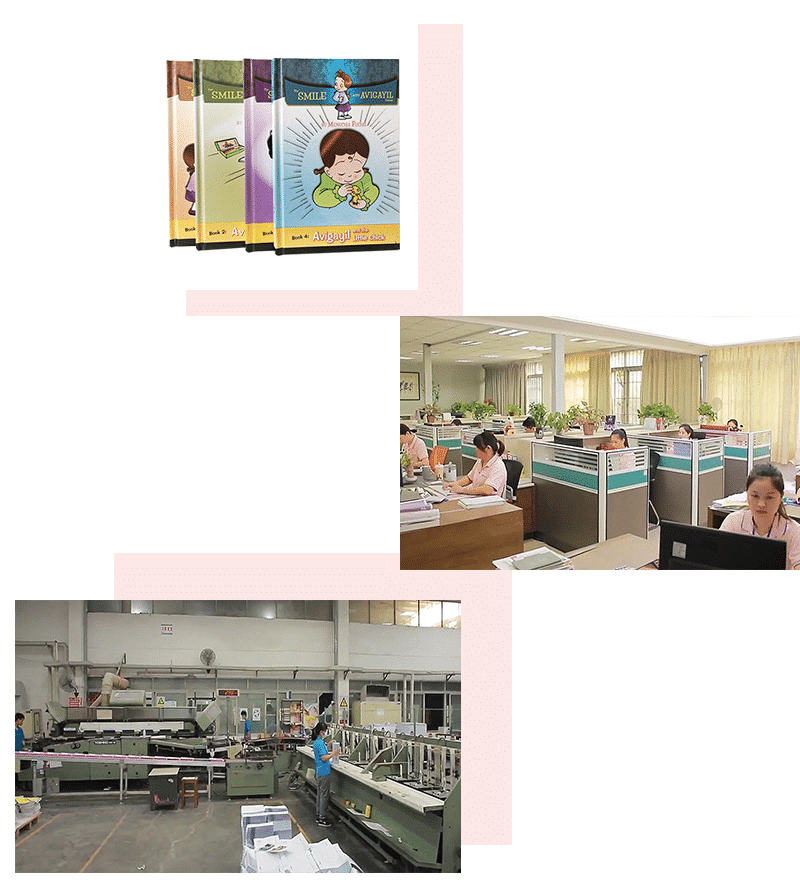 children's story book & hardcover children book & coloring book & sticker book
Book size: 8*11 ″  or custom
Printing: full color printing (CMYK)
Book cover:250-350gsm or 157gsm mounted grey board
Cover surface: gloss lamination outside
Board thickness: 2 to 3 mm
End sheets: 157gsm gloss art paper
Interior paper: 80gsm to 157gsm gloss art paper
Interior page count: customized based on your design
Binding: perfect binding / sewn and hardcover binding
Printing high quality children cardboard book & baby book
Book size: 6 x 6 ″/10 x 10  ″ /8 x 11 ″ or custom
Printing: full color printing (CMYK)
Book cover: 600gsm-800gsm or mounted grey board
Cover surface: gloss lamination outside
Board thickness: 1 to 3 mm
Interior paper: art paper for cardboard book
offset paper for baby book
Interior page count: customized based on your design
Binding: perfect binding / sewn and hardcover binding
children's book printing Not sure where to start?
Tell us about your book. Is it a picture-driven board book for babies and toddlers? An illustrated chapter book for young readers? Or a novel for young adults? Each type of book has different printing needs.
Is this your first book? Let us help you navigate the printing process. Our experience will help you cut through the jargon and confusion of what can be a daunting experience. Have you done this before? Let us show you why YBJ printing should be your go-to children's book printer.
As a licensed and professional book printing company in China, we have all the means to protect your book copyrights for export purposes. So what are you waiting for? Just get in touch with us today to get a custom quote for your request. We will make sure that you get exactly what you are looking for your book printing requirements. We also offer our services for printing comic books, photo books, cook books, magazine,school book,and much more! Hope to hear from you soon!
Tips To Prepare Your Children's Book's Artwork for Best Quality Printing
We recommend only high resolution PDF files for printing.
If you want your children book printing to be vibrant and colorful then make sure to include more images and less text.
We prefer using digital images over hand painted images for the highest quality printing.
If you can only provide us with hand drawn images then make sure that they are scanned at a very high resolution for the best results. For more information, please contact us 
Tips to Get the Perfect Printing & Binding for Your Children's Book
We recommend using thicker paper for a children's book so that it is sturdy and doesn't get damaged easily.
We use soy ink for children book printing as it is eco friendly and also makes the book safe to be used by kids.
For safety reasons, we recommend sewn and perfect binding over saddle stitch binding for children's books.
We recommend using 157gsm interior art papers if you want to create a sewn binding book with 64 pages. In this way, the book will get a 10 mm thick spine. and please notice 3mm is the thinnest available spine available for creating a perfect binding book
Why Choose Us To Print Custom Children's Book?
At YBJ Printing, we offer custom children's book service,we are committed to provide you with state of the art children book printing quality that is second to none. Over all these years, we have printed an endless number of some of the most extraordinary and incredibly beautiful books for our clients in China, US and all over the world. Children's books, especially the ones for toddlers and early readers need to have attractive artwork with the perfect use of color, and with us you can always be assured of 100% satisfaction, each time you get your books printed from us.
One thing that sets us apart from our competitors as a children book printing company in China is the fact that we use soy ink to print. Children's books printed using soy ink makes them eco friendly and completely safe to use by kids.
Customized Services of print on demand books
Another reason for you to choose our book printing services is that we make it really convenient for you to fulfill all your book printing needs using our customized services. From paper quality, paper size, binding method to printing quantity, we have a wide range of options to choose from so that you get exactly what you are looking for in your children book printed by us.
Cost Effective Prices on custom children's book
The best thing about getting your children book printing done by our company in China is the relatively low printing prices despite high quality printing.
Quick Printing Supply Services
As children's book printing companies in china,YBJ Printing, we are experts at printing books really quick. It makes us an ideal printing service in China to meet your urgent order deadlines without any extra costs. We generally take a period of one week for printing soft cover books and about two weeks for hard cover books.
We offer custom online quote for your book printing requests from China, US and any other country, and that too absolutely free.
You're in the right place if you want to:
Print custom story books for kids
Print custom photo baby board book
Print custom children's book printing
Print custom made baby books
Print baby memory book
Print baby book printing
Self-publish children's picture book
Work with an established & experienced printing factory
Ensure your printing job is done right the first time
Custom Book Printing Direct From The Manufacturer

YBJ book printing companies is committed to producing top quality books in its own print factory which above 50000 square meters. Every book we make in our facility meets digital printing's highest standards, be it short run book printing, Print On Demand, or offset printing. Only the best book printers in the marketplace can achieve this, so you can trust your book is consistently created with the utmost care, from your first proof to the final print.
We can help in four easy steps:
*Get A Free Quote With No Obligation