Custom Board Book Printing With YBJ Book Printing
How much does it cost to print a children's board book?
Price will largely determine your potential profit.
YBJ Printing offers the highest quality and most affordable board books.
With our years of expertise and technical mastery, we provide top-notch printing services for publishers, authors, and designers worldwide.
*Get A Free Quote With No Obligation
Custom Children Board book Is A Hot Sale Style For Small Kids
What is a great binding method for a children's book? If your children's book has few words and illustrations to get the point across to our new little learners, the best binding method is Children board book printing. The little hands of a child sometimes have tribulations turning a thinner paper stock. Using board book printing the thick pages make it easier to turn the pages, along with the tearing issue that can arise. The durability for children board books is a hot sale! These types of children board books are great for children ages new born to age 4.
Showing 1–12 of 16 results
Board Book Cover & Interior Paper Options
Board books are specifically designed for young children, featuring thick and durable pages that are easy for little hands to grasp. Here are some common binding methods for board book
This method is similar to the standard board book binding but features rounded corners on the pages and cover. Rounded corners can make the book safer and more comfortable for young children to handle, as they help prevent accidental cuts or scrapes
 This binding method involves cutting shapes or patterns into the pages or cover of the board book. Die-cut binding can create engaging and interactive elements within the book, making it more appealing to young readers.
Cardboard books typically used for children's books due to their durability and ease of handling. we recommend:you need to consider the quality, thickness, texture, and printing effect of the paper.
Greyboard is a thick cardboard commonly used for cardboard book covers. It has high compression and abrasion resistance, making it suitable for withstanding children's handling and flipping. Greyboard GSM:600gsm/1mm,900gsm/1.5mm,1200gsm/2mm,1500gsm/2.5mm,1800gsm/3mm
White cardstock is a thicker paper with a smooth surface and bright colors. It is suitable for printing high-quality illustrations and text.
We choose 350gsm/16pt C1S paper for children's board writing
If you prefer thinner paper, we can use 250gsm/12pt+300gsm/14pt
Why choose YBJ for printing books?
Publishers of advanced printing
We use high-quality paper and ink, as well as advanced printing equipment, to produce high-quality and delicate images and text, ensuring the quality and durability of the printed products.
Personalized design and production
We can provide personalized design and production according to the customer's requirements, ensuring that the printed products meet their needs.
Competitive pricing
We offer competitive pricing to ensure that customers can obtain good cost-effectiveness while obtaining high-quality printed products.
Sustainable printing
We are committed to using sustainable printing methods, including using environmentally friendly ink and paper and minimizing the impact of the printing process on the environment.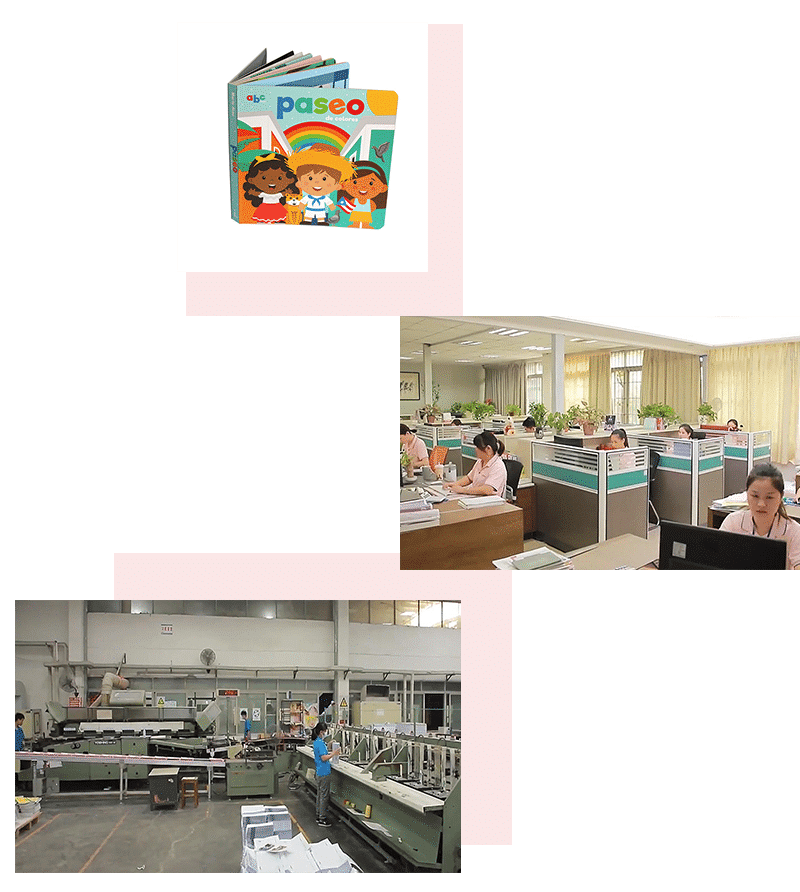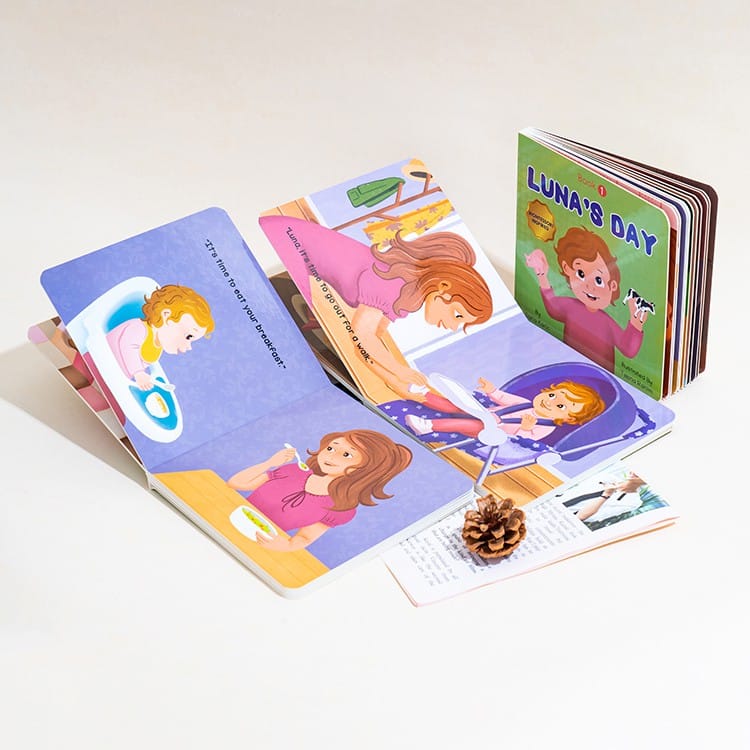 Children Board Book Printing
| | |
| --- | --- |
| Printing Type: | Cardboard Printing |
| Brand Name: | YBJ Printing |
| Supply Ability: | 100000 PCS / Week |
| MOQ: | 500 PCS |
| Commodity: | Board book printing on demand |
| Size: | Customized |
| Artwork format: | Pdf,Ai, Fh, Cdr, Tiff |
| Sample Leading Time: | 1-3 days |
*Get A Free Quote With No Obligation
Board Book Material Craftsmanship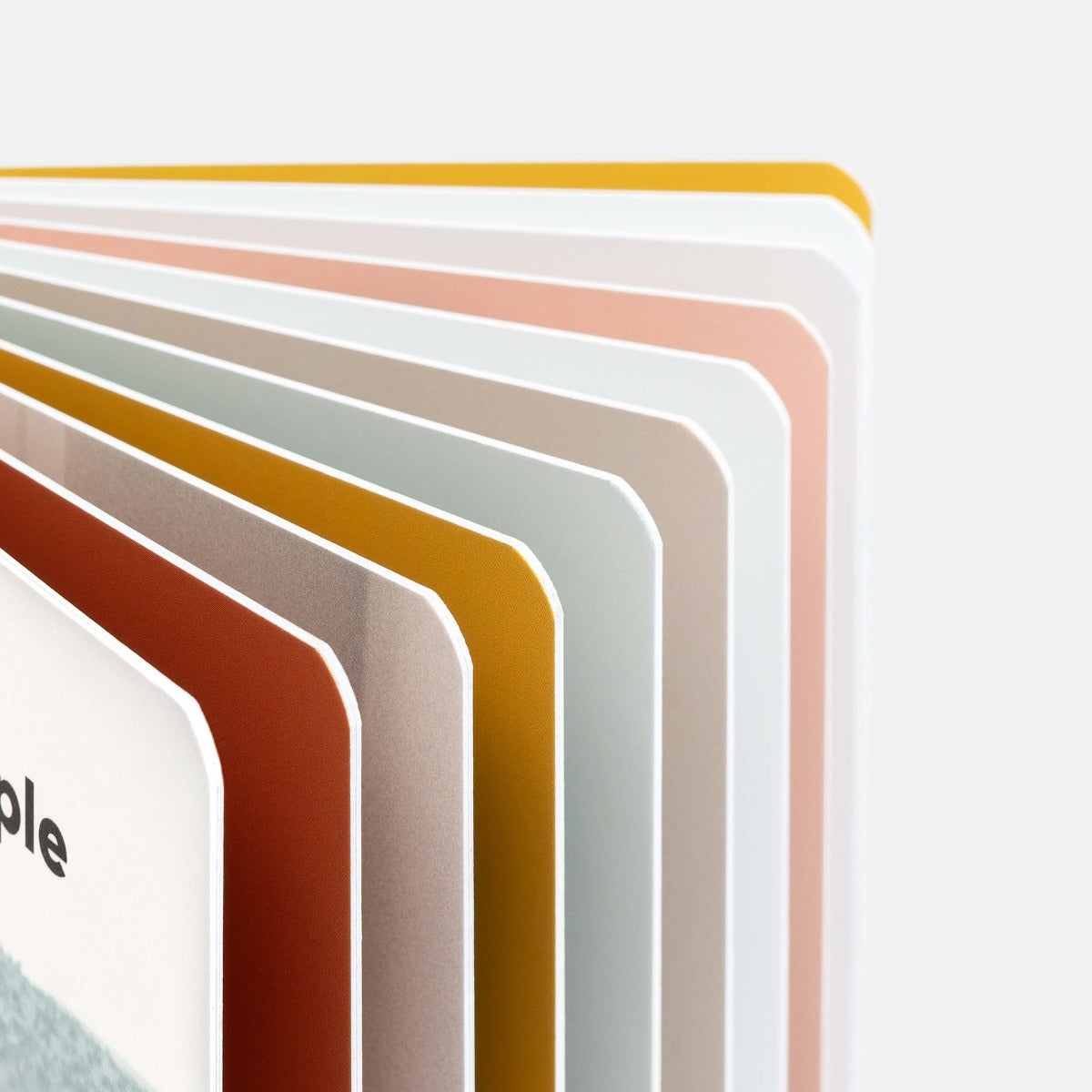 1st type:2 layer normal shape
All pages are same thickness.
It can be 200gsm bind 200 gsm=600gsm one sheet ; 300gsm bind 300 gsm=600 gsm one sheet 
600gsm=lmm thickness;
350gsm bind 350gsm=700 gsm one sheet;
400gsm bind 400gsm =800 gsm one sheet;
450gsm bind 450 gsm= 900gsm one sheet
900gsm=1.5mm thickness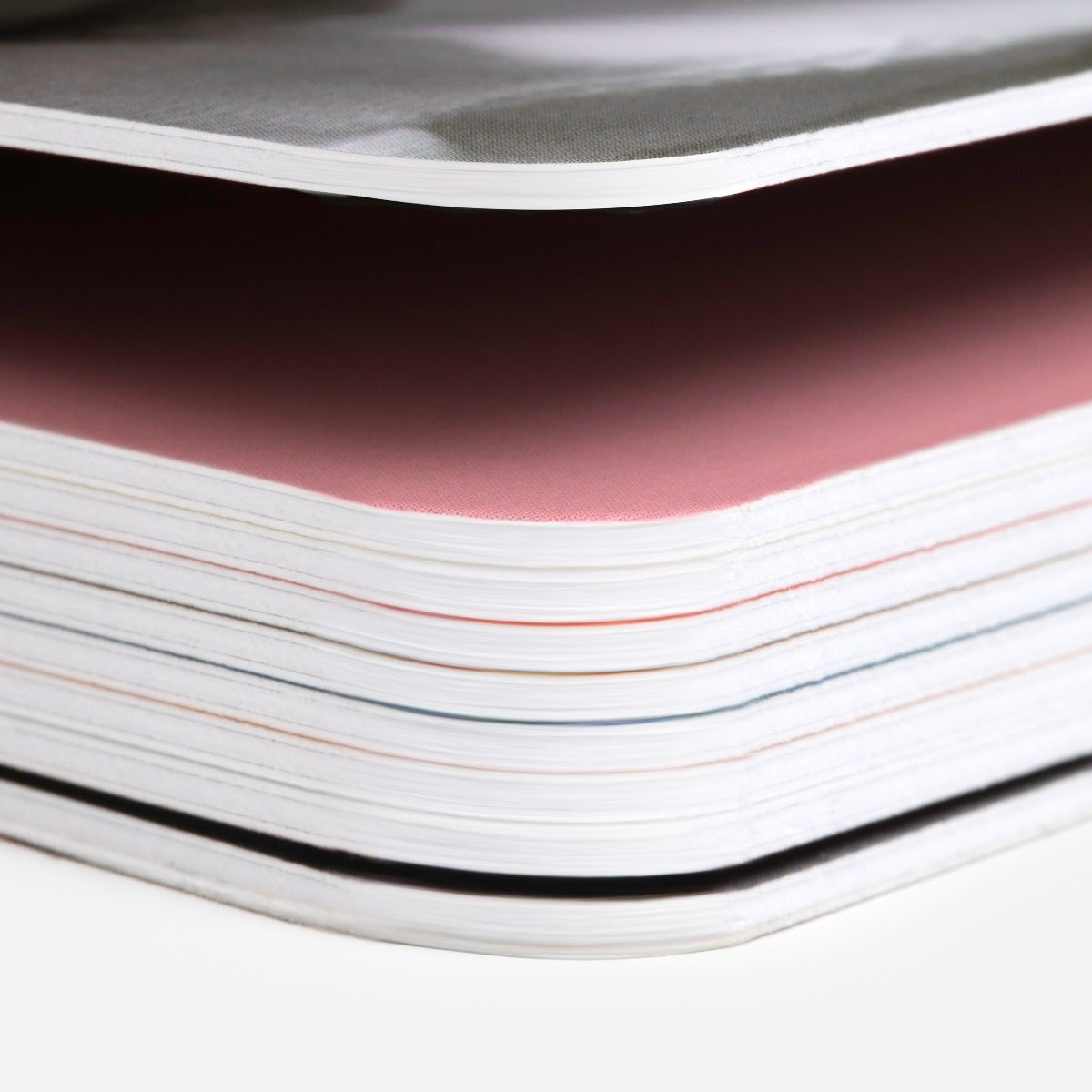 2nd type:2 layer normal shape
1st and 2nd type have same
material choice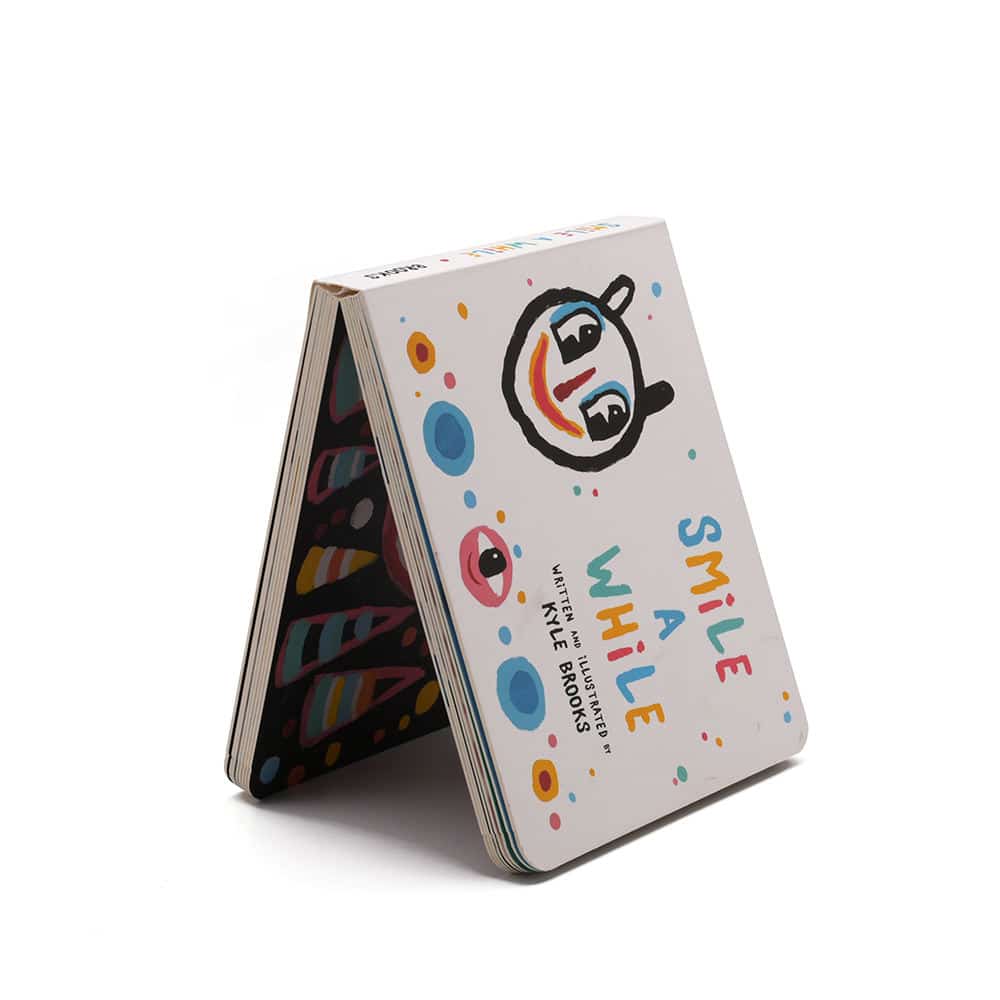 inner material is same with Ist type only cover more thick cover is hardcover grey board plus inner board thickness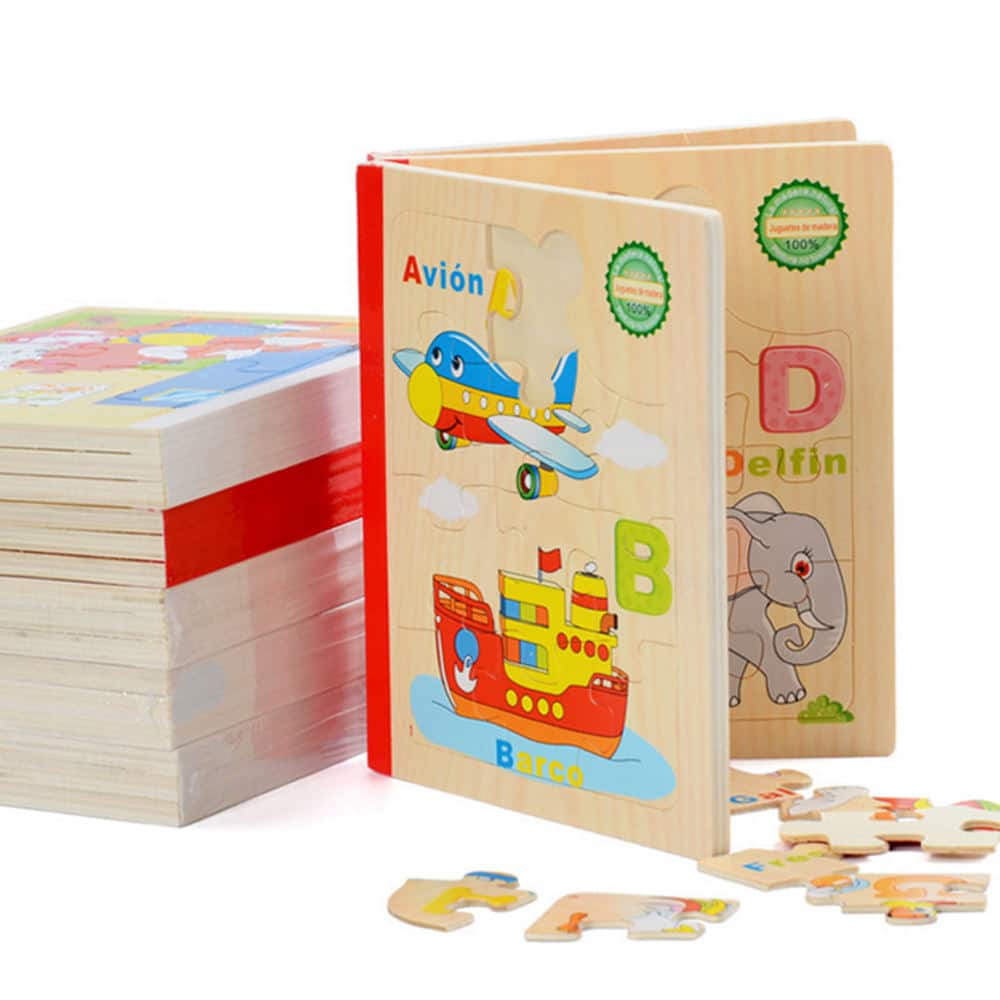 4th type:3 layer inner page
if you want inner page more thick then can chose this kind making.use 3 layer as inner page material
About Children Board Book Custom Specification
Children's Board Printing books shape
We can customize in many shapes and sizes.  Shapes are created using a die-cutting machine, which can make your book stand out from the standard board book. You can design different shapes, you can die-cut a board book to look like a kangaroo, a bear, a leaf or just about anything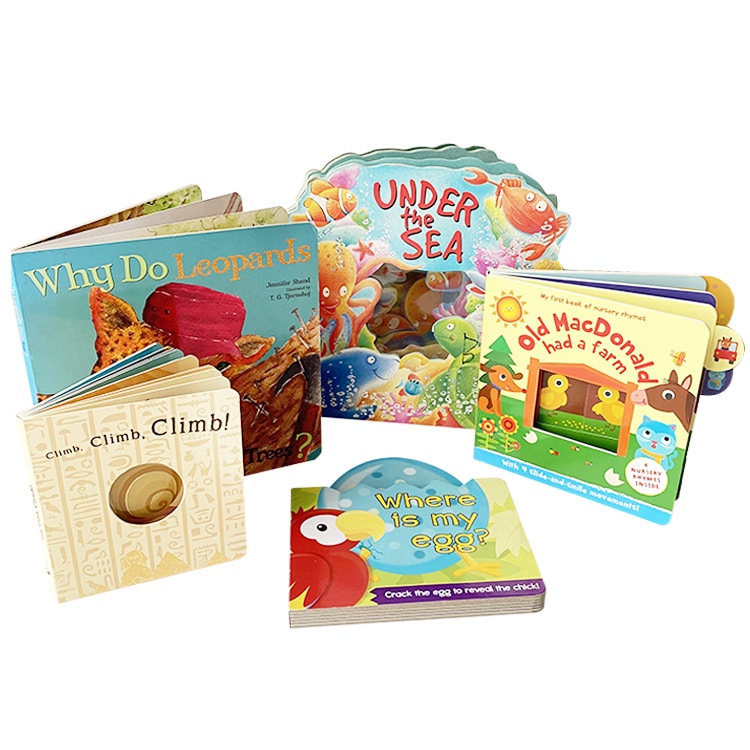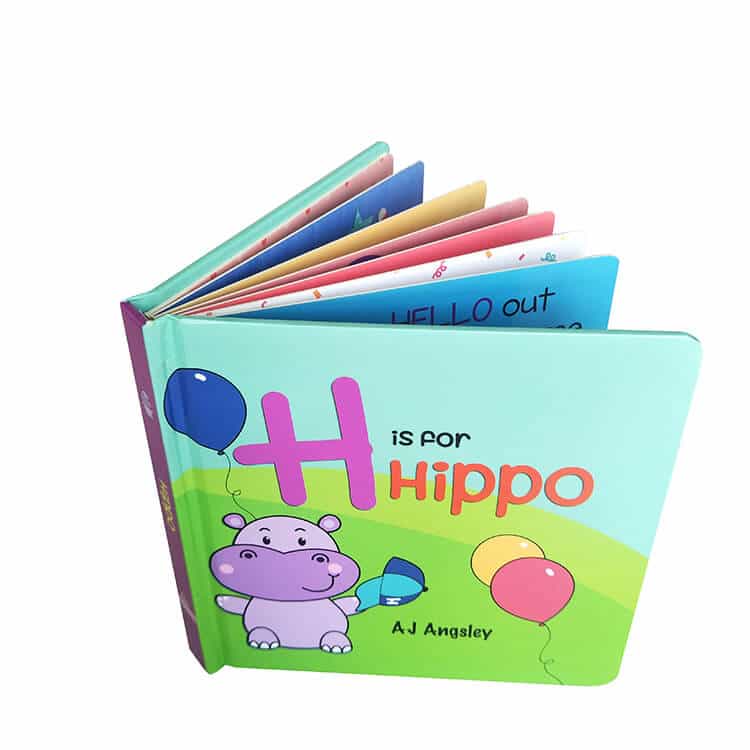 Children's Board books size:
Popular Size : 6 * 6 inch, 8 * 8 inch ,10*10 inch , 5.5 * 8 inch ,Other Custom size based on your request .
Children's Board books Printing & Binding:
As for Printing & Binding, so normally CMYK Colorful printing. Not every printing company can produce board books. The printing facility has to have tested and manufactured this type of specialty book before. It is very different from the standard book printing process and they better know exactly what they are doing. That is what makes YBJ Book Printing unique and one of the best board book printing companies around.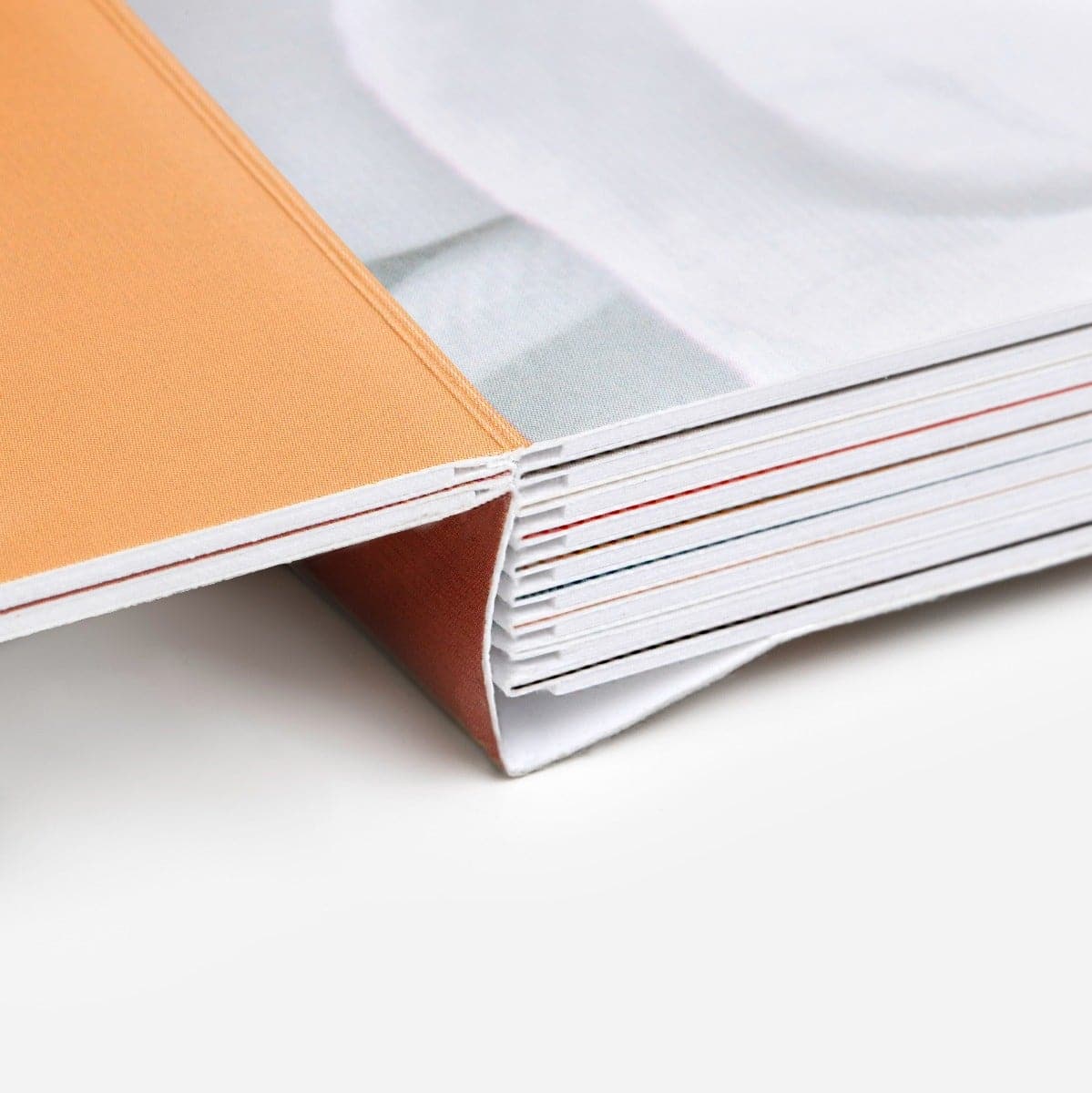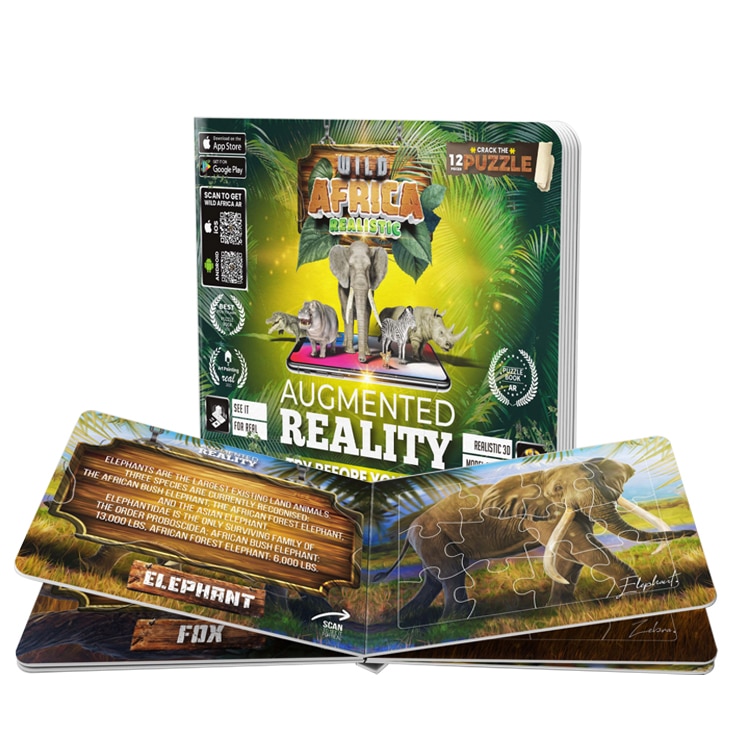 Children's Board Books MOQ:
The questions that most people ask, is there a minimum for board book printing; yes. Depending on where you would be shipping your board books, size of board books and number of pages for your board book. But We support small qty customer and like to grow together with you .
Children's Board Books Production Time:
We are the best overseas China board book printer; our production turn around is about 7 days to 15 days (depending on quantity ).
*Get A Free Quote With No Obligation
Why Choose Us To Print Your Custom Children Board Book?
State of the Art Printing Quality
At YBJ Printing, we are committed to providing you with state of the art children board book printing quality that is second to none. Over all these years, we have printed an endless number of some of the most extraordinary and incredibly beautiful books for our clients in China, the US and all over the world. Children's board books, especially the ones for toddlers and early readers, need to have attractive artwork with the perfect use of color, and with us you can always be assured of 100% satisfaction, each time you get your books printed from us.At our book printing company, we specialize in creating high-quality board books that are both durable and visually appealing. We offer a wide range of custom options, including book size, page count, and cover design. We use state-of-the-art printing technology to ensure that your board book looks great and lasts for years to come.
One thing that sets us apart from our competitors as a children's board book printing company in China is the fact that we use soy ink to print. Children's board books printed using soy ink make them eco-friendly and completely safe to use by kids.
Another reason for you to choose our book printing services is that we make it really convenient for you to fulfill all your book printing needs using our customized services. From paper quality, paper size, binding method to printing quantity, we have a wide range of options to choose from so that you get exactly what you are looking for in your children's book printed by us.
The best thing about getting your children's board book printing done by our company in China is the relatively low printing prices despite high quality printing.
Quick Printing Supply Services
At YBJ Printing, we are experts at printing books really quickly. It makes us an ideal printing service in China to meet your urgent order deadlines without any extra costs. We generally take a period of one week for printing soft cover books and about two weeks for hard cover books.We use state-of-the-art printing technology to ensure that your board book looks great and lasts for years to come.
We offer custom online quotes for your book printing requests from China, US and any other country, and that is absolutely free.Our custom board book printing service is the perfect solution for creating a unique and durable book for young readers. With our state-of-the-art printing technology and wide range of customization options, you can create a board book that will delight both parents and children alike. Order your custom board book today and give your young readers a book that will last for years to come.
Custom Book Printing Direct From The Manufacturer

YBJ book printing companies is committed to producing top quality books in its own print factory which above 50000 square meters. Every book we make in our facility meets digital printing's highest standards, be it short run book printing, Print On Demand, or offset printing. Only the best book printers in the marketplace can achieve this, so you can trust your book is consistently created with the utmost care, from your first proof to the final print.
We can help in four easy steps:
*Get A Free Quote With No Obligation